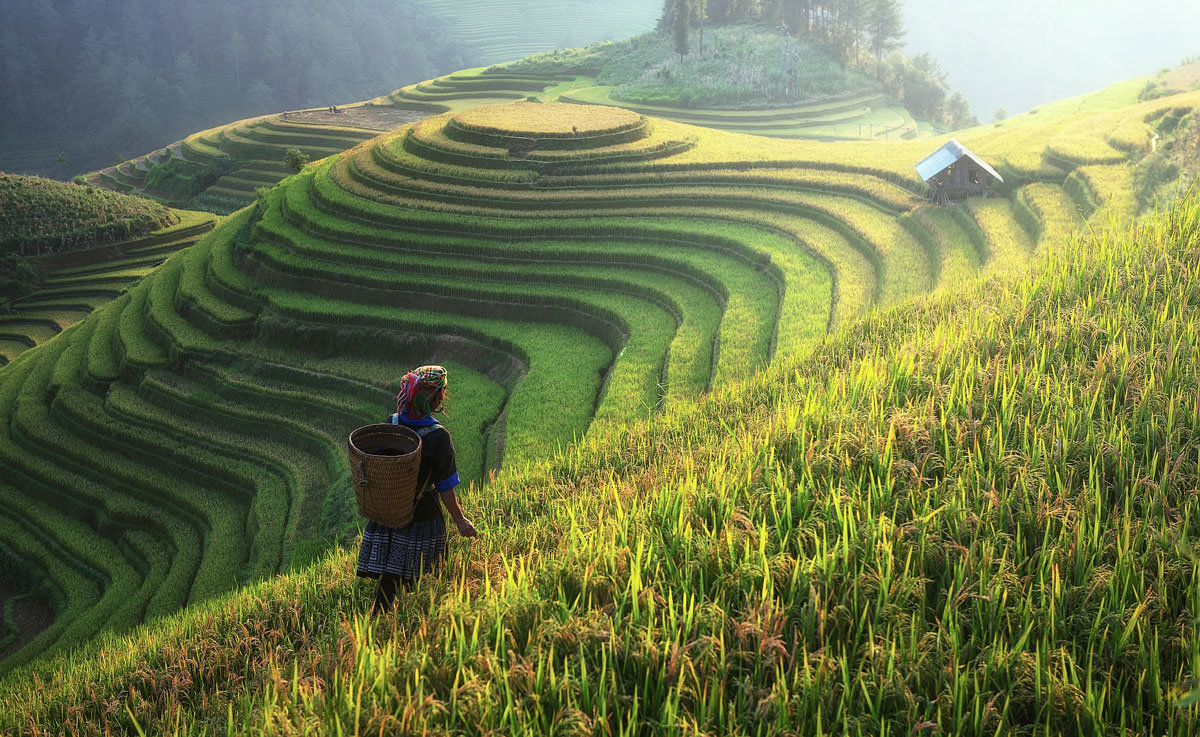 2018 Wrap-Up: Where We Are and Where We're Headed
In the Chinese zodiac, 2018 was the Year of the Dog. In the Sound Vitality zodiac, 2018 was the year of the Sludge Buster.
We released the Home and Auto Sludge Busters at the very beginning of 2018, certain that this technology was the missing link in our bodies' war against environmental oxidative potentials, the high-energy sludge that has created an epidemic of free radical damage inside modern humans, and that we believe is largely responsible for the rapid increase in chronic illness seen in recent decades.
It's a phenomenon most health authorities have yet to catch onto. In fact, unfortunately, we're one of the few talking about it. Fossil fuel combustion and agricultural burning create these highly destructive oxidative potentials that wreak havoc inside our bodies, yet only 3 to 10% of the world's population can acutely feel this happening. All of us suffer its long-term devastating effects.
The exciting thing is that we heard countless reports from people this year who used our Sludge Busters and felt big shifts in their overall health, which we attribute to reduction of their exposure to these high-energy, oxidative potentials. The most common report we get is from people who use our Auto Sludge Buster and announce that they don't get road rage anymore! They also commonly feel less tired after driving and can comfortably drive much longer as a result.
We've also gotten some surprising feedback from people who wore our Vital Harmony Pendant, our first entry into protecting the body from oxidative potentials (think of it as a Sludge Buster for your body). Several people saw reduced pain in different parts of their bodies, pains that in some cases had been plaguing them for years! To be entirely honest, we weren't even aware that protecting the body from oxidative damage could do that. We learn so much from our customers. This is precisely why we love hearing from you.
Another exciting development related to all this is that one of our more scientifically-inclined users devised a chemical experiment that clearly demonstrates the Sludge Buster's ability to reduce oxidative damage. We recently replicated the experiment ourselves to see it if would hold up and, whaddyaknow, it did. We are going to repeat the test to ensure it is scientifically sound, but you should be hearing more about this promising development in the coming months. Watch this space.
Needless to say, Richard Lee, our fearless inventor, has been avidly researching this phenomenon of oxidative potentials causing epidemic levels of free radical damage. He traveled to many places this year, including China (which he visited five times!), Peru, and Ecuador, and concluded that there are very few places in the world that don't suffer from this phenomenon.
The rampant agricultural burning that occurs in Africa and Asia creates elevated levels of these oxidative potentials, which flow all the way around the earth. This, combined with astronomical levels of smog in certain Chinese cities, explains why many of these congested cities are the very places where certain chronic illnesses such as diabetes are increasing more rapidly than anywhere else worldwide.
During his trips to China this year, Richard observed that in the spring and summer, when this agricultural burning occurs, the atmosphere is much denser with congested air. Around autumn, it clears up as the agricultural burning comes to an end. He noticed that the air was a lot clearer in China when he visited at the beginning of December.
So, what are we to make of the fact that Richard traveled to China five times in the last year? Compare that with the preceding ten years in which he didn't travel to China at all, and it becomes clear that we are beginning to reconnect with our Eastern roots. For those who are unaware, our devices originated in China, where thirty years ago, Richard studied extensively under a number of Qigong masters, and made the connection that chi, one of the three central life force energies, has an infrasound component.
You could say we were reborn in 2018. We examined who we are and what we offer to the world. We started returning to our roots as a company that was born in the East. Richard expressed to us, over the course of this year, many of the concepts that were alive during the days of the CHI Institute, our former company name, when the vital energies of jing, chi, and shen took center stage.
In the last several years, marketers encouraged us to move away from being the CHI Institute, and to instead embrace the more medically pure sounding "Sound Vitality." We are finally realizing that we are not a medical company but, rather, a quality of life company. Medical doctors are not really that interested in devices that enhance consciousness, and to be honest, we're not really that interested in what they have to offer, either. The truth is that "Sound Vitality" was trying to appeal to an audience that wasn't receptive to the larger vision we have of a truly healthy health care system, a self-care system, where chronic illness has faded out of the human condition.
"Sound Vitality" avoids many of the spiritual connotations that have been central in the development of many of these technologies and principles over the years. "CHI Institute," on the other hand, reflects a much greater respect for the human experience. We want to transition forward to the new CHI Institute, which will be much broader in our scope of understanding of the fields of consciousness that make the human experience. We have a greater understanding than ever of the causes of misery and the pathways out of misery, into a higher quality of life.
At heart, we are an education company. We are going back to our educational roots, and forward in what we have to offer. Dayton, our resident tech expert, and her father created a fantastic new website for us in 2018 which will serve as a strong foundation for our new educational "institute" approach, which we are working diligently toward.
Finally, we are very excited to announce that a truly bright young woman has recently joined our team, Celeste Noelle, who will serve as our new marketing coordinator. She is here to help us spread this message and accomplish this vision of transforming our healthcare system. I asked Celeste to write a few words introducing herself:
"After meeting Richard 8 months ago and learning about the products of CHI Institute/Sound Vitality, I was excited about the human potential for healing and having a better life experience. I got to see a lot of what they were doing for my boyfriend and his strongman training – he was hitting new P.R.'s…and just recently a new world record for his league. I also enjoyed my experience of feeling so calm whenever I would visit CHI Institute/Sound Vitality.
I've enjoyed living "outside of the box" for many years now and was excited when asked to come on board and join the CHI Institute/Sound Vitality tribe. There's a lot of work ahead of us to head in the direction we want with confidence; however, every day, I'm watching the confidence and clarity grow. I love that "out-of-the-box" thinking and behavior is encouraged here and am definitely looking forward to all the insanely cool things coming this next year and the many more years to come!"
Thank you for reading our official end-of-the-year summary of where we are and where we're headed! I know that may have been a lot to take in. Mind you, this wasn't just any year. We really feel that 2018 was one of the most exciting years yet for CHI Institute/Sound Vitality. So much forward momentum took place, both for our company and for our customers.
We hope it was a healing year for you. I really encourage you to reflect back on all the notable things that happened in your last twelve months—the victories and setbacks, the lessons learned. If you can look beyond the seemingly chaotic events of our world, I think you will see that there are so many encouraging developments taking place. We feel more optimistic about humanity's future than ever.