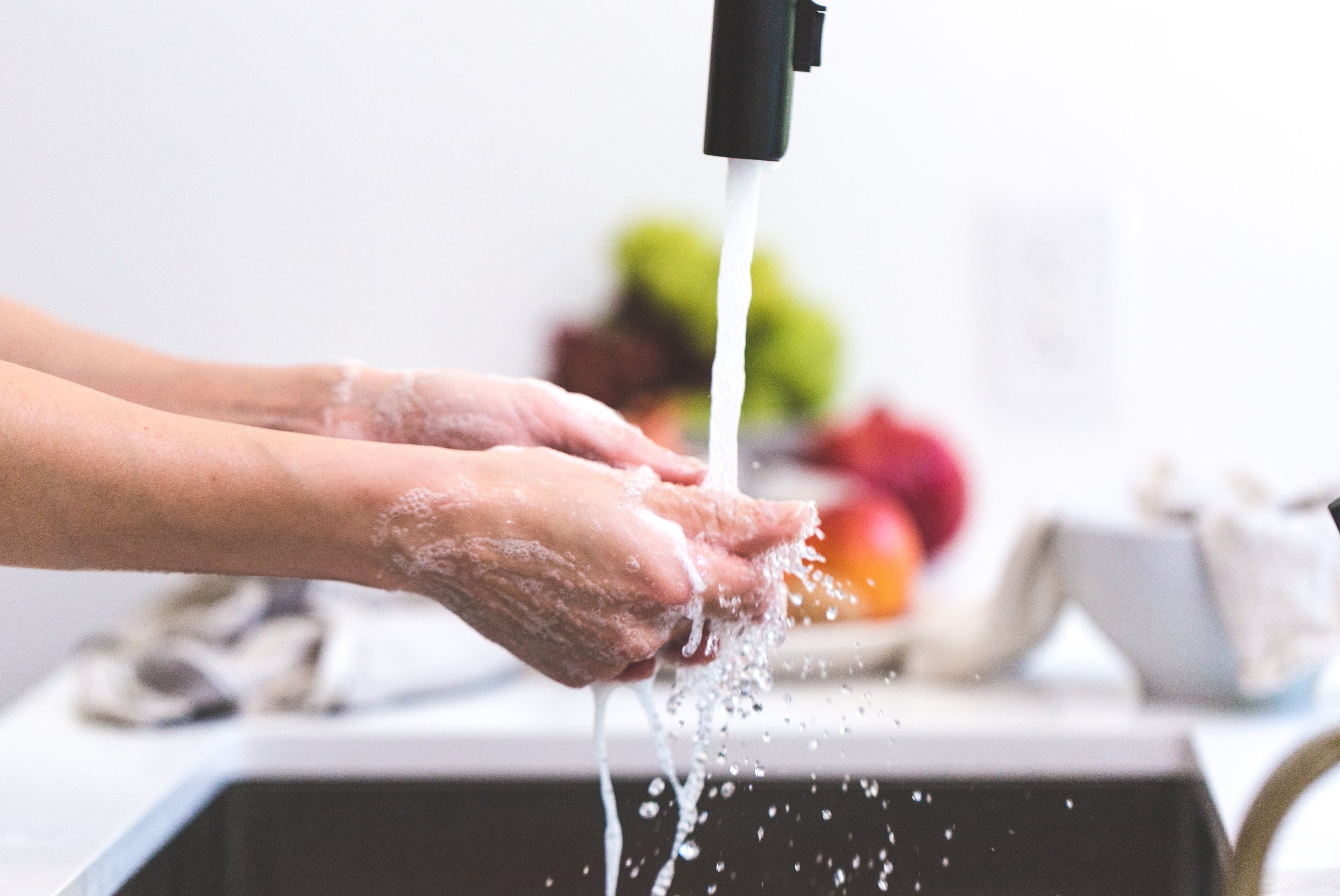 How Can You Best Prevent Colds and Flu?
With the Coronavirus scare going on in the world today and 100 other versions of flu and pulmonary bacteria making their annual rounds through schools, shops, and offices, staying educated on the best ways to prevent any colds and flus seems to be the smart approach. Quarantines and facemasks appear to be an effective approach when you already have the flu, as demonstrated with about 100 million people in China. But what can you do now?
Washing your hands frequently and covering your face when you sneeze are obviously good approaches.
One well known and generally ignored approach is to eat many helpings of fresh fruits and vegetables. About 90% of the US population eats very little fresh produce, instead choosing fast foods, bakery items, and other processed foods. The antioxidants and other vitality promoting ingredients in fresh produce greatly strengthen your immune system, making you far more resistant to and resilient against colds and flu throughout the flu season.  Having our overall population more resistant to colds and flu will greatly reduce the incidence and severity of colds and flu. Keep your home stocked with plenty of fresh fruit.
Getting regular exercise throughout the winter, whether at home, at a gym, or outdoors strengthens you in a wide variety of ways, including your immune system.
Stress can shut down the immune system. It is valuable to turn off the news and discourage others from sharing disaster stories (like coronavirus stories, murder stories, or global warming disaster stories). This includes emotional stories manufactured by the press and corporate agents to fill you with fear and motivate you to defensive action, and often to buy something. Reliable information is useful but there is nothing valuable about fear and stress. They fill your body with stress causing cortisol, switching off your immune system, thus increasing the incidence of colds and flu. This increases the number of people around you who catch them.
Colds and flu have been a part of life throughout history. As populations increase, we can't just rely on public health efforts to protect us.  We need to strengthen our own individual resistance to infection to protect ourselves from bad cases of colds and flu and to protect our community from epidemics.
Do your part. Do what it takes to build your vitality and immunity through the cold and flu season. Your friends and family may not notice, but they will benefit.
Many of you have Infratonics. I have found, during bouts of cold or flu, placing my Infratonic 9 on my thymus helps strengthen me and calm the fever swings that I experience. It is also quite comforting. Also, wherever I feel congestion in my lungs, I apply the Infratonic to the location of discomfort, helping reduce the congestion.
How do you defend yourself against cold and flu symptoms? Engage your Tribe, share your questions, thoughts and ideas in the comment section below!