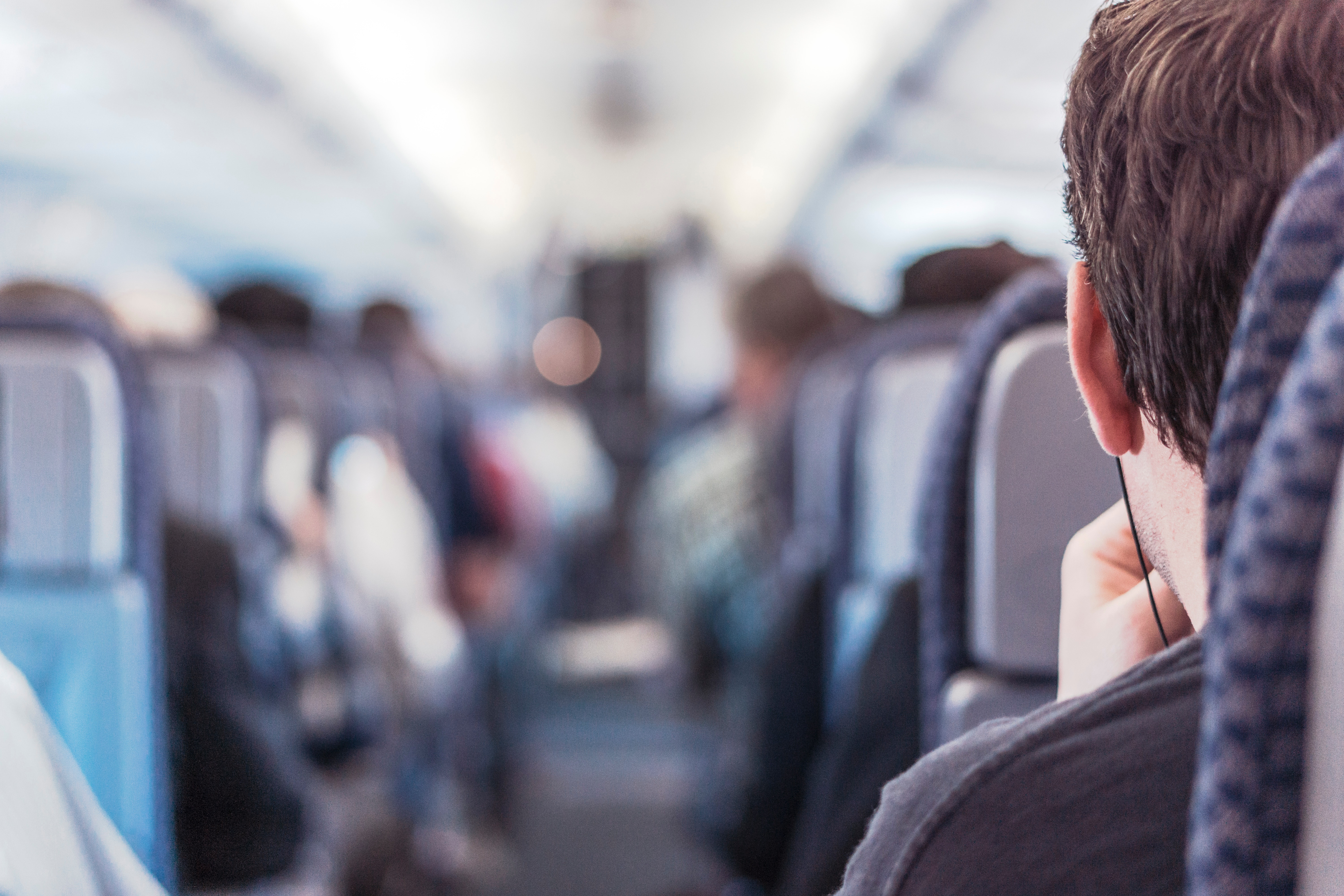 Make Holiday Air Travel a Breeze!
In the past year I have flown between the US and China 8 times. Today I will share with you how I enhance my air-travel experience, flying comfortably and arriving to my destination healthy and rested, ready for the day when I land.
"Why would you do so much flying?!?!," you may ask. You have a point. However, CHI Institute has achieved several technological breakthroughs over the past few years and it was clear to us that the time had arrived to take this technology to the world, not just to the US but to everyone, everywhere. Furthermore, to assure quality and effectiveness, I needed to be at our factory in China, every step of the way. These projects insure a lot of very long flights.
So, how can you thrive during long flights during this holiday season? At the heart of enhancing your air-travel experience is our newest CHI Stone.
Our CHI Stone's evolution originated back in 1993, I arranged a trip to Beijing with a large group of doctors and therapists, there we'd study qigong.  In flight and upon landing, many of our team were miserable, feeling jet-lagged, stressed and sore.  Many on our team even required valuable time in Beijing to rest and rally physically and emotionally.
In 1996, when I organized a second trip to Beijing, to study qigong, 80 doctors and therapists joined me, I made sure that this trip was different.  We had learned from our past experiences, and I had researched solutions.  Aspiring to position our team for a pleasant flight, and upon landing to be acute, stress-free and healthy, all 80 participants were assigned CHI Institute's fresh innovation called the CHIonizer. The rest is history.
Over the years our CHIonizer has gone through several generations of improvements. At its base, the CHIonizer works by both adding electric and magnetic vitality to our vital field while pulling it tightly in toward the body, keeping it coherent during the flight. The generated unity protects you from the emotions of other people's magnetic fields and the cold ether wind that blows through the cabin at cruising altitudes.
Our newest rebirth of the CHIonizer, is called CHI Stone, it's just a few weeks old now.  The CHI Stone has been vastly upgraded, adding new components to reduce Oxidative Pollution, delta frequency stimulation to further reduce fears and anxious feelings. The CHI Stone operates for 1,000 hours on a single inexpensive coin cell battery.  We're proud of this baby!
The CHI Stone is all you need for a much more comfortable flight. But, as you can imagine, with all that air time that I experience, I am constantly thinking about how to enjoy many hours of comfortable sleep during the flight. First, I always wear my CHI Shield (except when showering) so it further reduces the Oxidative Pollution around me during the flight. Second, I got some noise cancelling earbuds. Third, I purchased a strap called The SeatSleeper, which wraps around the seat and holds my chin back, so my head doesn't flop forward while I am sleeping. Finally, I keep my Infratonic 9 in my carry-on bag just in case I get any aches and pains from sitting in the cramped seats.
When my plane lands about 5AM, after collecting my bags I hop on the subway, arriving at my destination for a late breakfast.  Still, I am a little droopy during the afternoon because of the time difference. But I don't get sick anymore, my journeys are now awarded an enhanced human experience.
If you or your loved ones have a long flight this holiday season, get them a CHI Stone. Assure they enjoy their flight and entire vacation!
How is your CHI Stone experience? Engage your Tribe, share your questions, thoughts and ideas in the comment section below!