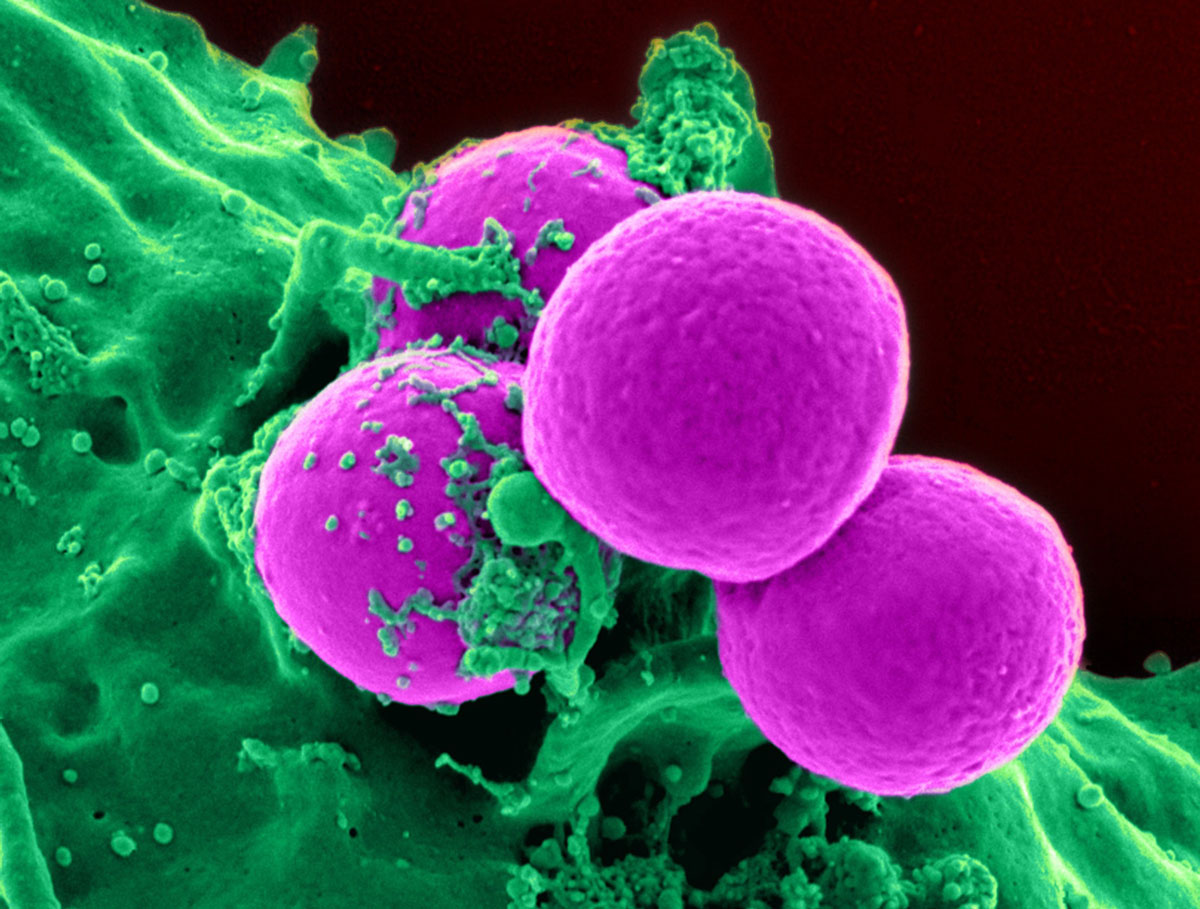 What is the problem of Rebellious Cells?
While normal healing can proceed without impediment, often a group of cells engages in producing excess inflammation. The production of inflammatory chemicals is an important way the cells communicate with the body to help direct the healing process. However, similar to a child crying for an ice cream cone, cells often produce excess inflammation in a "scream" for help especially when the body does not listen. In many cases, this process of producing excess inflammation becomes the dominant problem as excess inflammation irritates and damages other cells, causing the tissue to pour its energy into producing inflammation instead of contributing to the normal healing process.
Why Are Rebellious Cells A Problem?
Rebellious Cells cause needless, painful inflammation that damages other cells, wastes valuable resources and impedes the healing process. They contribute to chronic suffering, chronic illness, and accelerated aging.
Are Rebellious Cells Always Bad?
Rebellious cells are always bad. There are cases where what we might be tempted to blame on rebellious cells such as cells react to a splinter with so much fluid that the splinter is ejected from the body. Boils that erupt and eject toxins, or the process of producing excess acid in the stomach to promote vomiting are other processes by which the body engages in needed cleansing. Thus, this would be appropriate inflammation and we would not call it "Rebellious Cells".
What Causes Rebellious Cells?
Simply put, Cellular Judgment causes Rebellious Cells. What, you may ask, is so special about judgment? We all know how we feel when we are judged. We feel hurt and angry. As it turns out, the cells of our bodies can be strongly affected by emotions. Judgment, whether by another, against another or against ourselves causes our cells to increase their production of inflammatory chemicals. Where judgments are internalized the inflammation often becomes chronic. Arthritis and intestinal inflammation illustrate this. Those cells closest to loud noise, a bruise, strain, pull, incision, or fracture are most influenced by Judgment. They can internalize it at vulnerable moments, and carry a pattern of inflammation, and pain for years. A great example is a bone fracture. In most cases bones heal themselves completely within a month. However, if any judgment penetrates the fracture, cells along the fracture site produce excess inflammation, blocking the normal healing and forcing the body to create a loose callus formation around the bone as a temporary internal splint. These incomplete fractures often never heal completely and become a source of chronic pain.
Who Or What Do Rebellious Cells Affect?
What does our future look like if we don't take Rebellious Cells seriously/take care of Rebellious Cells?
If we choose to control rebellious cells with powerful anti-inflammatories we can repress all inflammation including that needed to guide the healing process which confuses the body and impedes healing. This contributes to chronic illness and chronic suffering in many ways. As an example, most broken bones can heal solidly in a month. However, if rebellious cells along the fracture produce excess inflammation they are not producing new bone cells. In this case the only way the body can fix the fracture is to create a lot of callous formation around the break. This creates a weak joint. As the excess inflammation persists, there will be chronic pain. Only when the rebellious cells along the fracture site change their behavior to become cooperative cells can healing proceed normally.
Is There Anything I Can Do To Prevent Rebellious Cells?
Rebellious cells can be created during an injury or surgery by absorbing any emotions or judgments we are feeling. The Infratonic 9 can quickly calm and harmonize emotions. Oxidative Pollution causes high reactivity in the nervous system (as an example, road rage). The CHI Shield and CHI Guards can absorb oxidative pollution from our local environment, reducing reactivity. All of these can reduce the creation of rebellious cells at times of crisis.
How Can I Recover From Rebellious Cells?
Rebellious cells are best understood by comparing them to a child throwing a tantrum, or an angry, rebellious mob. In each case, communication with the objective of showing the value of cooperative problem solving is essential. The CHI Palm (Infratonic), with its Chaos Therapy sends in target frequency bands (based on research in China that measured the actual resonant frequencies coming from the hands of healers), and breaks up patterns of rebellious cells by promoting cellular cooperation. In most cases, applying the CHI Palm (Infratonic) results in a dramatic reduction in inflammation and pain – accelerating the healing process within minutes.
How Do I Know If I'm Suffering From Rebellious Cells?
Even a fracture — once you have done everything needed for normal healing and aren't aggravating it — will stop hurting. Whenever you have continuing pain it is likely you have rebellious cells at the pain site. Apply the CHI Palm to the pain site. If the pain decreases or disappears, you had rebellious cells.
What People are Saying…
I really like the CHI Guard for my car. It makes me concentrate better. Thank you.
I am in sales and therefore travel in my car daily. After 6+ hour drives I used to find myself irritable, tired and always with a headache. Last week I plugged the [CHI Guard] into my car's adapter and this was the first time I did not have a headache after my long drives. I felt more alert throughout my day and the long car rides were much more enjoyable. It's also so convenient that I can still charge my phone through the USB slots. I love this product!
I am so happy and pleased with the remarkable results the Equine Infrasonic (Equitonic 9) produces,I can't imagine owning a horse without one! I can't stop talking about it, I want every horse owner to know that this is available to all of us. It's so easy to use, nothing to pack and carry, nothing to organize, just pull it out of your pocket and turn it on. The horses love it and I get to see results.
The E9 is always in my bag, (as well as beside my bed!). From placing it on the sternum (at the girth), for either pain relief or to ground the horse, to stimulation acupuncture points to relax the whole hind quarters. Another favorite application is stimulating the stomach alarm point to increase gut motility. hanging an E9 in a horses stall to calm and help settle them, or to help them deal with transition. So many safe and wonderful uses!
After using the I-9 on a daily basis, I was finally pain free and grateful for the I-9 which helped me recover quickly and safely. I recommend this device to anyone seeking pain-inflammation-stress-anxiety relief in a very effective way without dangerous side effects.

I started using the I-9. And after two weeks of use I now have greatly improved feeling and circulation in my feet for the first time in years. I would definitely recommend the Infratonic 9 to everyone. While I don't pretend to understand how it works I can absolutely say that it does! Thank you for developing such a great product!

I loved the whole experience, I [have] never experienced such a wonderful peaceful feeling. I used to live my life by pulling myself off the ceiling or picking myself up off the floor. I never knew life could be lived in the middle. I am so peaceful, even my children and grandchildren noticed.

The Infratonic is very effective on low back pain, even severe low back pain. One post-back surgery patient couldn't have a second surgery and used the Infratonic as a 'last alternative.' His need for further surgery disappeared. Also the Infratonic is used to treat Tendentious, Bursitis, and Sinusitis. Actually, I wouldn't hesitate using it on anything. I've even treated cancer of the bone with it. As far as I'm concerned, it's the finest device on the market today. It saves money for patients and shortens the number of patient visits.