Enhancing your human experience.
CHI Institute integrates ancient Eastern methods and pioneering technologies to create non-invasive devices that work in harmony with the body to promote accelerated healing, alleviate anxiety and enhance the human experience.
We are happy you're here!

Welcome to the world of CHI Institute
CHI Institute's story begins with the founder, Richard Lee. In his early years, Richard was always attracted to the scientific aspects of things. "If it's real, it must be measurable," was something he often said in response to his older brother, John, who was deeply dedicated and interested in things such as Transcendental Meditation,Qi-Gong and many other types of energy work and holistic lifestyle ways. While this drove Richard crazy, it unintentionally became the catalyst for Richard's journey into the unknown: Qi-Gong, human energy, consciousness, holistic healing for animals and humans alike. With his background as an Energy Systems Engineer and his newfound journey in ancient medicines and practices and human energy, Richard set off to create what today is the CHI Institute. Learn more about the history of the company below.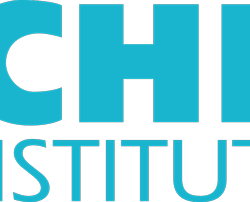 CHI Institute Timeline