Find out why thousands of people across America own a CHI Institute product.
We want all people to be at their best. With devices designed to help the world be healthy and happy, we are helping make that possible – one satisfied customer at a time. See what people are saying about CHI Institute. How have we enhanced our Tribe's Human Experience?
I really like the CHI Guard for my car. It makes me concentrate better. Thank you.
I am in sales and therefore travel in my car daily. After 6+ hour drives I used to find myself irritable, tired and always with a headache. Last week I plugged the [CHI Guard] into my car's adapter and this was the first time I did not have a headache after my long drives. I felt more alert throughout my day and the long car rides were much more enjoyable. It's also so convenient that I can still charge my phone through the USB slots. I love this product!
I am so happy and pleased with the remarkable results the Equine Infrasonic (Equitonic 9) produces,I can't imagine owning a horse without one! I can't stop talking about it, I want every horse owner to know that this is available to all of us. It's so easy to use, nothing to pack and carry, nothing to organize, just pull it out of your pocket and turn it on. The horses love it and I get to see results.
The E9 is always in my bag, (as well as beside my bed!). From placing it on the sternum (at the girth), for either pain relief or to ground the horse, to stimulation acupuncture points to relax the whole hind quarters. Another favorite application is stimulating the stomach alarm point to increase gut motility. hanging an E9 in a horses stall to calm and help settle them, or to help them deal with transition. So many safe and wonderful uses!
After using the I-9 on a daily basis, I was finally pain free and grateful for the I-9 which helped me recover quickly and safely. I recommend this device to anyone seeking pain-inflammation-stress-anxiety relief in a very effective way without dangerous side effects.

I started using the I-9. And after two weeks of use I now have greatly improved feeling and circulation in my feet for the first time in years. I would definitely recommend the Infratonic 9 to everyone. While I don't pretend to understand how it works I can absolutely say that it does! Thank you for developing such a great product!

I loved the whole experience, I [have] never experienced such a wonderful peaceful feeling. I used to live my life by pulling myself off the ceiling or picking myself up off the floor. I never knew life could be lived in the middle. I am so peaceful, even my children and grandchildren noticed.

The Infratonic is very effective on low back pain, even severe low back pain. One post-back surgery patient couldn't have a second surgery and used the Infratonic as a 'last alternative.' His need for further surgery disappeared. Also the Infratonic is used to treat Tendentious, Bursitis, and Sinusitis. Actually, I wouldn't hesitate using it on anything. I've even treated cancer of the bone with it. As far as I'm concerned, it's the finest device on the market today. It saves money for patients and shortens the number of patient visits.

I use the "9" mostly at night for my shoulders… and other aches and strains as they arise, and at 66 they arise. My shoulders have loosened up to where I can swing a golf club without pain. I travel a lot and never leave home without my I-9. I use it for sore throats, sleep, and my hands with great results.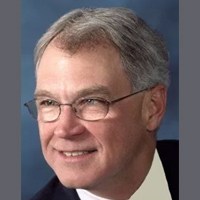 I have been using the Infratonic 9 since October 2014 for various ailments, i.e. muscle aches, better quality of sleep, relaxation sessions, etc., and have been very satisfied with the performance of the device. I was finally pain-free and grateful for the I-9 which helped me recover quickly and safely. I recommend this device to anyone seeking pain-inflammation-stress-anxiety relief in a very effective way without dangerous side effects.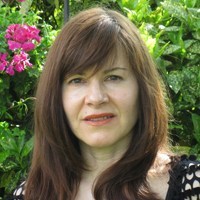 I suddenly experienced pain when biting on a dental bridge. Since the bridge teeth are related to the lung and large intestine, I placed the Infratonic on both the organs' sites and teeth. To my amazement, all dental symptoms disappeared and have not returned. As a Holistic dentist, I am highly recommending the Infratonic be used by all dentists for  dental pain, gum diseases, swelling after tooth extraction, TMJ dysfunction, and facial pain.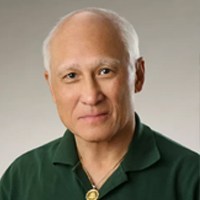 I have had my Infratonic 8 machine for around 10 years. The first four years I used it off and on. Then I got really ill about 6 years ago and this machine became my constant companion. I slept with it every night and sometimes during the day when in pain. I had many things wrong with me and no doctor could really tell me the cause. I was left pretty much on my own in the early stages. My organs were close to shutting down and I came very close to death many times during the last 6 years. I would often put the handle right on my heart when I was in such fear. It reminded me of being in the womb and the beating of a mothers heart beat. It brought me such peace and often that is what helped to calm my nerves and go to sleep. When I was not using it that way, I would move it around my body to the various organs and work on them with the machine. It has been a long and hard journey but the machine has been my best friend during the many hours of being alone. Recently the handle began to make a noise and I felt sudden fear like a friend was dying. I did not know if the company was still in business because I never had a need to contact them, that is how well made this machine is. So I found my information and was delighted to find out yes, they are still in business. When I explained my situation and how I needed the machine either repaired or replaced, they have gone the extra mile to make sure my machine was upgraded and returned to me as quickly as possible. I wish everyone could have a machine like this. I have learned that sickness gets set into a pattern and that pattern has to be broken up so it can pass from the body. I have used it to help my brain to break up old ways of thinking. There is no limit to how you can use the Infratonic.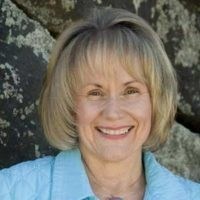 I was experiencing debilitating pain following sinus surgery. [ An expert ] suggested treatment with the NESSOR machine. I was in so much pain I could barely concentrate on the affirmations. Following the treatment, I went back to bed for an hour or more. When I awoke, there was no more pain in my sinuses! It had been almost twelve hours since taking any pain medication, so the only explanation is the NESSOR treatment fulfilled its promise to break up trauma & stress, release pain, and bring calm and peace of mind. After a pain-free night of sleep, I returned to almost-normal level of activity the next day – an extraordinary transformation from my previous state!

A few months ago I got into a head on collision which left me very traumatized to drive. I was driving with my grandson in the truck when an oncoming car failed to stop at his light and ran into us about 50 miles an hour. We were checked out at the hospital for physical problems and released with bumps, bruises and sore spots. Emotionally I was very affected and found that I literally could not get behind the wheel of my car to drive anywhere. I would shake uncontrollably and go into a full blown panic attack, just sitting in the driver's seat. For 2 months I stayed home and relied on others for rides, (even as a passenger I was very scared and nervous on the inside, I felt very jumpy and insecure and expected that someone would hit us). Fortunately, that did not happen. A few months after the accident I had a session on the NESSOR machine and was able to release a lot of trauma that was being held in my body, and felt pretty good after the session. I had no expectations about the outcome and had gone in with only a sense of interest and curiosity, so imagine my surprise when we got outside and I actually wanted to drive home. I was excited to get behind the wheel and as I drove home following my friend in her car, I kept repeating the affirmations over and over. I was cautious driving; I did drive slower than usual, but had no panic attacks, no shaking, no breathing issues, and no sense of dread or impending accidents. And as I kept repeating the affirmations I felt better and better with each mile. Today I am back to driving full time, which is a huge blessing because we live way out in the country and everywhere is at least 30 minutes away. I really do believe in the power of this amazing machine. I am so very grateful to have found my former safe, confident, driving self.

It REALLY works I first became acquainted with the Sound Vitality Company over 20 years ago. My mother bought the Equine one for our horses. Approximately 12 years ago I tore a muscle in my shoulder. It was very painful and I couldn't lift it or move it away from my body. I was told after an MRI I would need surgery. My mother brought me her machine and within two days I could lift my arm out and away from my body and above my head. I got a cortisone shot and avoided surgery. Needless to say I bought one and will never be without one. My mother and I recently purchased two of the newer models the Infratonic 9. My Dad uses it for restless leg syndrome. I am using it on a dog with an enlarged heart to move fluid and a hurt horse to repair damage from a severe cut. Needless to say I know it works and anyone who tries it will never be without one especially if you have chronic pain and you find relief. With a 90 day guarantee and cannot believe anyone wouldn't try it. It REALLY works.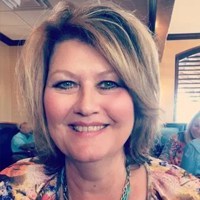 About 3 years ago I was told that I am a type 2 diabetic. I was 64 at the time. After a lifetime of being pretty healthy, it was quite a shock. I had a healthy lifestyle and diet, but quickly made necessary changes and began taking medications. Within a month, my blood sugar was in a normal range along with other indicators like blood pressure, etc. So I was shocked once again when about 6 months later I started having common symptoms of neuropathy. Very quickly these become more severe with nerve pain in my feet and legs. Over time, the nerve pain subsided – but I lost significant feeling in my feet, had tightening in my ankles and strange in my legs. Before all of this happened, I used to walk 3-5 miles a day. Once I lost feeling in my feet, my balance became weak. I could no longer take walks, exercise, lift things, and much more. It was painful and I had the fear of falling. Over a period of 2 years, as my body tried to compensate for the fear in falling and lack of feelings, every part of my feet, toes, muscles and legs were simply out of whack. I tried dozens of methods to either recover or at the least become comfortable. This included, therapy, message, drugs, supplement, oils, acupuncture and much more. Basically, I am a positive person and open to anything – but nothing worked. I had reached a point where I could accept I would simply have to live with this and enjoy life as best I could. One day a local chiropractor and good friend, who had used other Sound Vitality products, told me that the company had contacted him about Vital Rest. They asked him if he had a few patients on who he could try it out. When he told me about it I was sort of burned out on trying things out. But, he has helped me in the past so I went ahead with an open but skeptical mind. This was about 2 months ago. During the first week, I found that the nerve pains started to return a bit. While this was uncomfortable, it was interesting to me in that at least I could feel it. So, I kept using Vital Restt about 20 minutes every day. During the second week, all of a sudden the pains were gone and I had some feeling back in my toes for the first time in 2 years. I just kept doing it. After about a month, I had about 20% of my feeling back in my feet. It was totally remarkable. I found that if I kept it up, improvements kept coming. It is hard to give an exact number, but now I think that I have at least 40% of my feeling back. I took a vacation with my family and walked 2 miles a day, I can lift things, my ankles are looser, my muscles are functioning more normal, the structure of my legs and feet are returning, I can now cross my legs when sitting and so much more. My wife is so happy as we enjoy doing more together. Never did I think I could feel like this again. I keep doing it every day and the improvements just keep accelerating. A few times, my chiropractor has gone out of town and let me take the Vital Rest home and to work so I can use it throughout the day. This helped even more. The few times I have not been about to visit his office, I do not find that I regress – but new improvements stop coming. I have also found that by moving my foot around on the pad during the treatment, the improvements are greater. I can't thank Sound Vitality enough for creating this wonderful treatment. I realize that everyone responds differently to different treatment, but I highly recommend Vital Rest to anyone who suffers as I have. Just keep doing it over time to see the results.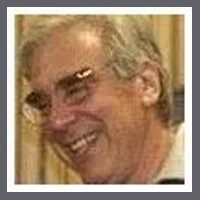 I was fortunate to get to meet Richard, the founder & owner of Sound Vitality, a little over a year ago. I had just bought a new car and found I was bothered by the new car smell and fumes. I had very severe chemical sensitivities for many years.  I happened to mention this to him and he offered to let me participate with him using the Nessor. Well, I was left with pure amazement! My car no longer bothered me and now I am significantly less bothered by perfumes and other chemicals. I still notice them but do not any longer get the headaches and nausea I used to get. And the best part is that my changes remain more than a year later. I have tried many modalities over 30 plus years for healing of one sort or another and I can say this experience with the Nessor has had a more profound impact on my life than anything else I have tried.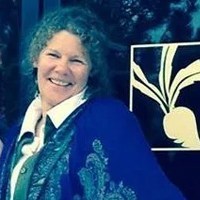 I am 73 years old and am delighted to find out that I can live life in a peaceful and calm state. Even my grandchildren and children knew something was wonderfully different about me. It's been 7 months since my two NESSOR sessions and I am still feeling the peace. I thought it was normal to 'pull myself off the ceiling or pick myself up off the floor' to make a decision or just to get through the day. It took so much energy to get through my life….l am so pleased to be living life in this new wonderful and peaceful way!

For the first time, I was able to public speak without any anxiety whatsoever. I felt focused and centered, and my presentation went great! It was such an amazing relief to be able to public speak without any anxiety or nervousness, and I owe it all to the Infratonic 9.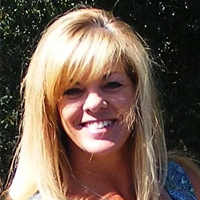 We have been working with Sound Vitality since 2008, and are very pleased with the Infratonic Sound Science. The Infratonic 9 has helped Jack not only with his sleeping issues, but when he wakes up in the middle of the night with his sinuses completely plugged up, he reaches for the 9 and places it on his sinuses. He shortly returns to restful sleep, and when he wakes up, his sinus cavity is completely clear!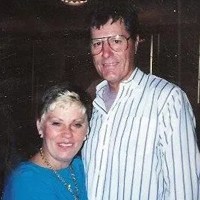 I am sold on this unit! I was seriously concerned that my wrists wouldn't hold up at the rate I'm going, but with the I-9, I made it through a week of 40 horses!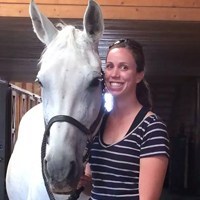 I made started 30 minute sessions with [ Infratonic 9 ] two times per week. I noticed my shoulder was feeling better and better and the pain was going away. In 6 weeks, my shoulder was completely healed with 100% recovery!!  I have not had any problems with my shoulder since.