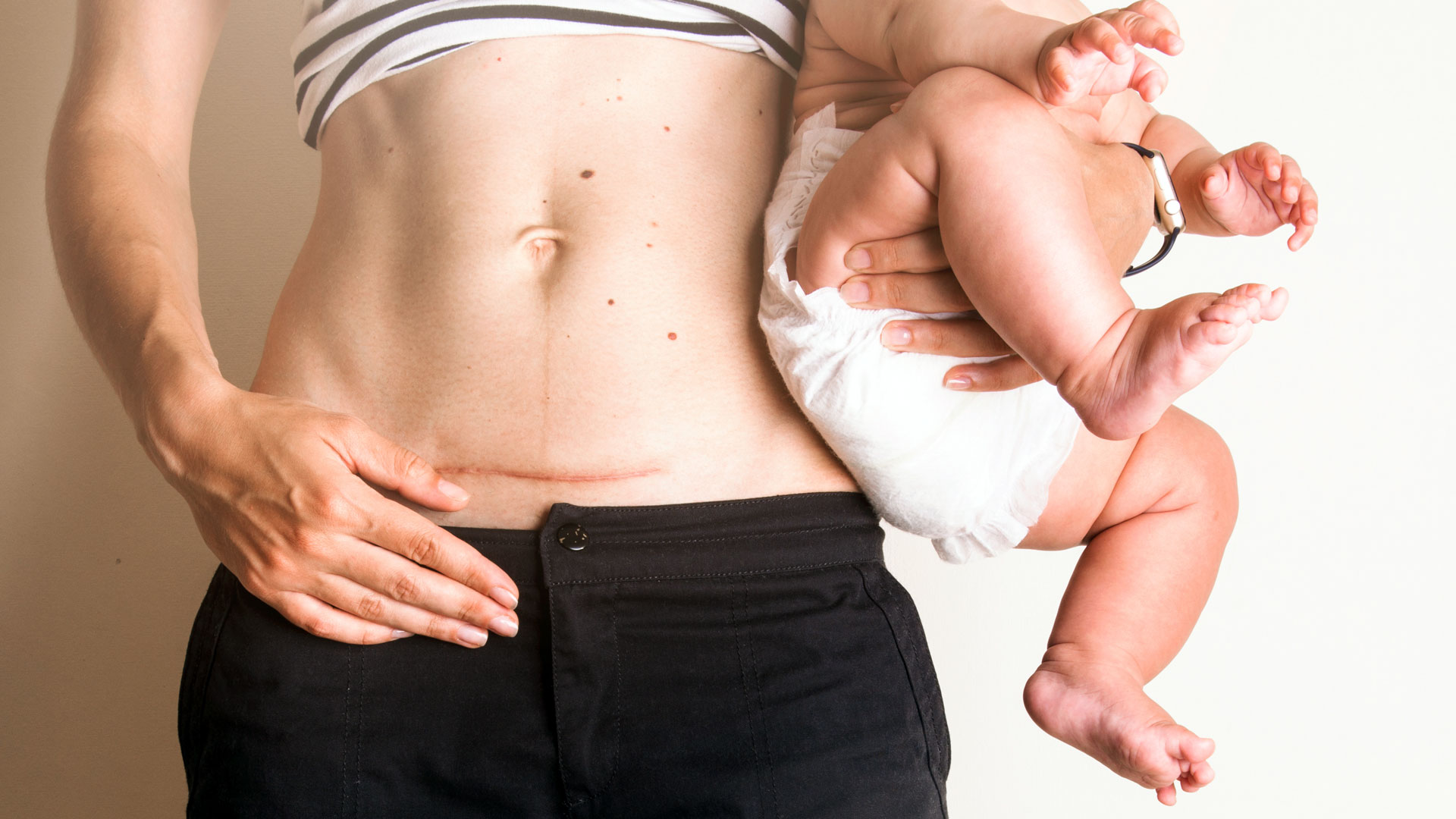 Hyaluronic Acid Dissolves Abdominal Scar Tissue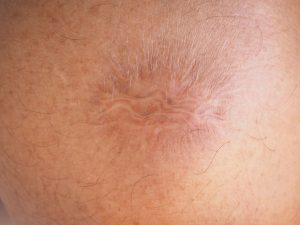 Most chronic abdominal pain is caused by old residual scar tissue, lesions, and adhesions. After this scar tissue forms it can cause tissue to remain tight and inflamed for years. Scar tissue is used by the body to patch together tissue like skin, tendons, and bones whereas adhesions are bands of fibrous connective tissue between abdominal tissues and organs that interfere with the normal smooth sliding between the slippery surface of organs and tissues. Lesions are nothing more than scar tissue with defined borders so they are visible, either to the eye or to x-ray or MRI. The body is filled with these scar tissue structures left over from decades of life.
What is this abnormal tissue and why is it so tenacious?
It is emergency repair tissue, hastily constructed to hold the body together in cases of emergency. It is tenacious because it maintains the fear and anger that were felt during and after the original surgery or infection which became stored in this repair tissue. It resists normalizing into supportive tissue because it has encapsulated these emotions. Fear causes contraction and holding and anger causes ongoing rebellious inflammation. Even if you have forgotten all about the emotional circumstances around the cause, your scar tissue can be slow to let go.
Abdominal surgery is the most frequent cause of abdominal scar tissue and adhesions, along with injury and inflammatory conditions like cholecystitis, radiation therapy, appendicitis, endometriosis, STD's, internal bleeding, and leaky gut syndrome.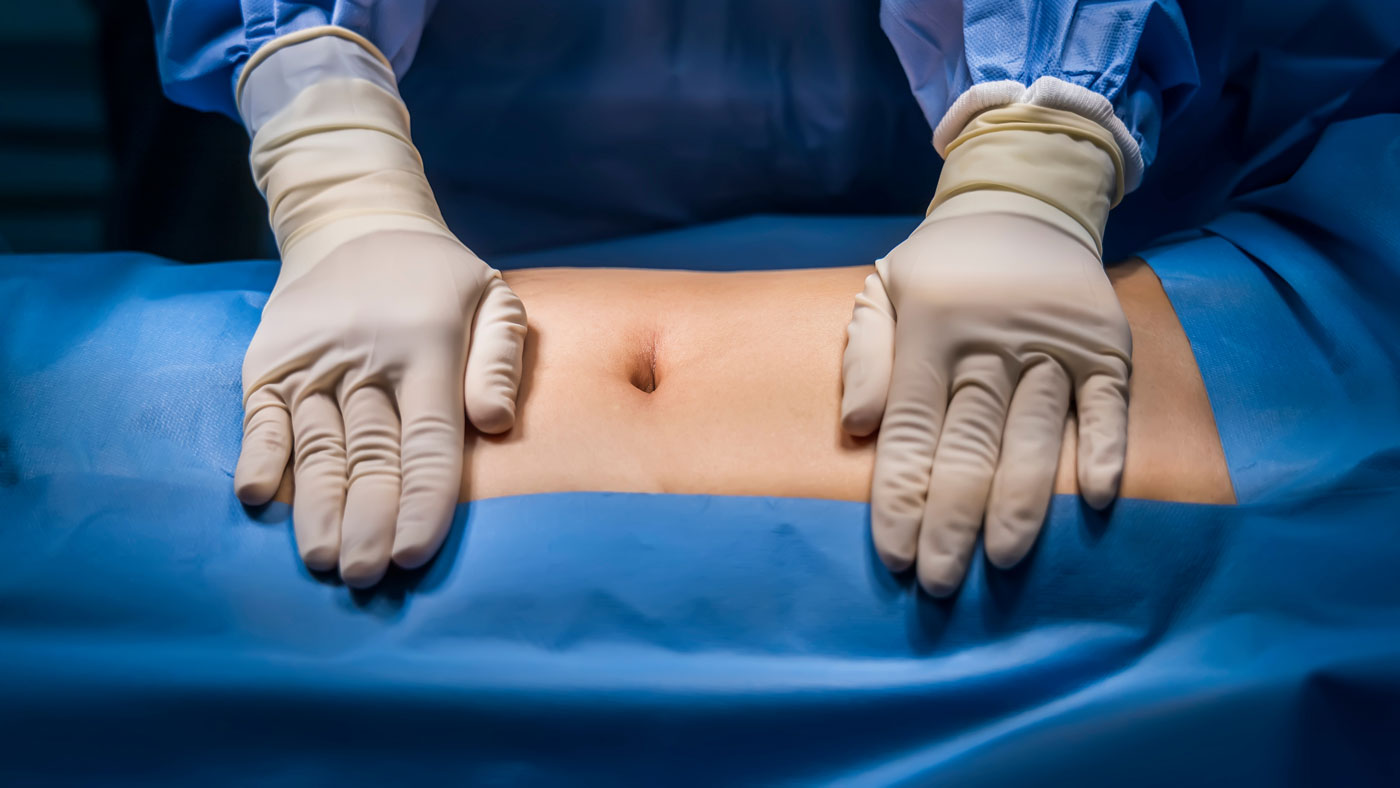 How does the CHI Palm cause this tissue to stop fighting and start normalizing?
Fear and Rage are stuck repeating patterns of frequency in the theta frequency range. As the Infratonic/CHI Palm penetrates the rigid tissue it raises the frequency of adhesions and scar tissue to alpha, bringing relaxation and cooperation toward healing. The Hyaluronic acid in scar tissue relaxes and unwinds so the deformed tissue can easily reform into normal, healthy, pain-free connective tissue. It's that simple and often that quick and easy. Here are some reports from our tribe members that show how to apply the CHI Palm (Infratonic) and what to expect.
Read what some of our customers have to say below.
I personally made extraordinary progress with old adhesions. Twenty-five years ago, I had surgery twice and was in the hospital three and a half months, during which lots of adhesions formed. About twelve years ago, I was doing deep breathing exercises and popped one. It felt like a heart attack.
Since childhood I have had difficulty breathing deeply: But a few weeks ago, while using the Infratonic I was feeling very relaxed and found I could breathe deeply. I breathed very deeply and felt an adhesion pull in my abdomen. The Infratonic released the discomfort. A few hours later, I found I could breathe even more deeply than before, but then felt another adhesion pop near my shoulder. Over the next few days, I continued my deep breathing but took it easy. I felt like an accordion, breathing deeper and deeper as adhesion after adhesion gently released. It was like the Infratonic was dissolving the adhesions so I could break free of old emotional restrictions. Now I can breathe much more deeply and powerfully.
– Jeff Long, Laguna Hills, CA
Augmenting and mobilizing hyaluronic acid causes scar tissue of all forms to relax and evolve toward normal tissue. The CHI Palm is most effective when applied directly over the scar tissue and swept from head to toe across the entire body.