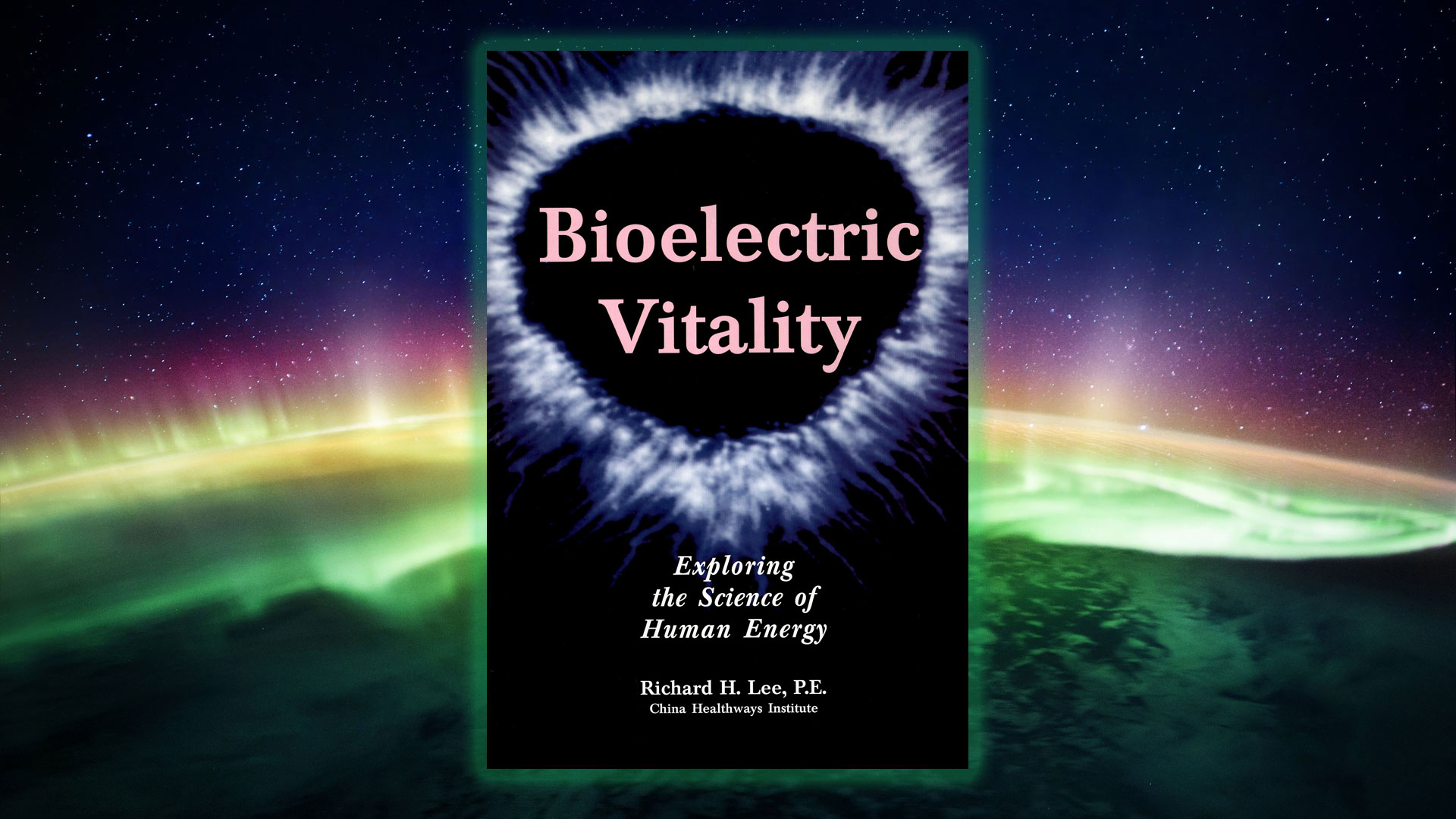 Bioelectric Vitality: Exploring the Science of Human Energy
This book, published in 1997, outlines my findings from taking almost 30,000 Kirlian photographs. The Kirlian Camera was a very good tool for therapists and caregivers suffering exhaustion and burnout in that it provided instant feedback on effective ways on how to increase vitality and the ability of touching a client to drain vitality. We hope to bring a simple Kirlian Camera back into production by 2024.
Whether under foreign names like Qi and Prana or western names like Energy Medicine and Bioelectric Vitality, a new paradigm is rapidly developing which brings the ancient notions of vital energy into step with modern technology. Just a decade ago, human vitality was considered nonsense by most western doctors and scientists. A doctor who claimed to be considering vital energy in his patient treatment often found himself forced out of practice. Now, with the advance of science and serious consideration of the energetic foundation of traditional Chinses medicine, all this is changing.
The inevitable shift started with the licensure of acupuncturists in the United States. At first western scientists explained acupuncture's effectiveness as placebo effect, then by blocking of nerve conductance, and later, by stimulation of release of natural pain killers in the brain. None explained the depth and breadth of acupuncture's effectiveness.
Finally, researchers started considering the possibility that Qi, the vital energy that stands as the basic foundation of Chinese medicine, is more than just a metaphor. They considered the hypothesis that vital energy might truly govern health and healing as the Chinese claim.
This book chronicles his experiments with

Qi

and shoes how strong the evidence has grown.